Episodes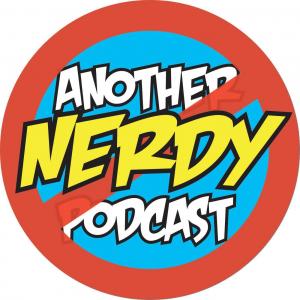 Saturday Jan 30, 2021
Saturday Jan 30, 2021
Better adjust the Antenna on those B&W TV sets NOTHeads!  On this episode of Not Another Nerdy Podcast, Tom, Chris Todd & J-Money discuss & review the new Marvel Studios produced Disney+ Television series... WandaVision!  Is it as corny & senseless as the previews made it look or is there something more going on in this retro-looking sitcom, starring two of our favorite Avengers?  Also, we find out that J-Money hates yet another classic 80's hit, Knight Rider, causing tom & Chris to wonder if there's anything he likes before 1999...  Plus even more of the usual nonsense as well as the uneducated & unwanted opinions that you've come to know & tolerate from NANP!
Always FREE & EASY to Subscribe, Download, Listen & Share on Podbean, Apple podcasts, Stitcher or Google Play!  Be a proud member of NOTNation & support your 12th favorite NOT weekly podcast by giving us a 5 Star Review on Podknife.com & write something funny for the Boys to share on a future show! Be sure to check out & support all of the other GREAT podcasts that are part of the IHOP ( International House Of Podcasts ) Network! Tell them Vision makes a fine Zombie!
Follow all of the @NOTpodcast1 MAGIC on Social Media & help them to Spread that Word of Nerd!!! 
We don't know what it is exactly but we are on Tik Tok now as well!