Episodes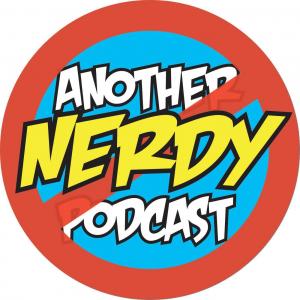 Thursday Dec 31, 2020
Thursday Dec 31, 2020
It's time to Kiss 2020 Buh-Bye NOTNation!  Screw that EMPTY & depressing NYC Times Square Celebration with that lame-ass Carson Seacrest guy... What better way to Ring in a Pandemic-infused, Socially Distant New Year than fixing your favorite Cocktail & listening to the Final NANP Show of the absolute WORST year ever?  In this episode; Tom, Chris Todd & J Money look ahead to 2021 & see that, thanks to Disney, the Future of Geek Pop Culture is veeerrry Bright!  The Boys run down all of the recently announced upcoming Star Wars, Marvel MCU & Disney+ TV projects... from WandaVision to Doctor Strange 2, Obi-Wan to Rogue Squadron!  A ton of exciting Nerd News is discussed & debated!
Always FREE & EASY to Subscribe, Download, Listen & Share on Podbean, Apple podcasts, Stitcher or Google Play!  Be a proud member of NOTNation & support your 23rd favorite NOT weekly podcast by giving us a 5 Star Review on Podknife.com & write something funny for the Boys to share on a future show! Be sure to check out & support all of the other GREAT podcasts that are part of the IHOP ( International House Of Podcasts ) Network! Tell them Disney owns us all!
Follow all of the @NOTpodcast1 MAGIC on Social Media & help them to Spread that Word of Nerd!!! 
Apparently & embarrassingly, we are on Tik Tok now as well!