Episodes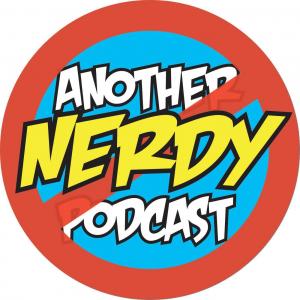 Thursday Dec 10, 2020
Thursday Dec 10, 2020
Hey Y'all NOTHeads!  Just in time for the Holiday rush, Episode 81 of Not Another Nerdy Podcast is here & it's all about those Star Wars ( Moistly because there isn't any other Nerdy stuff worth talking about ).  First, Senor Bo, Chris Todd & J Money take a few minutes to share their 2020 Pandemic Thanksgiving stories before they discuss the most recent episodes of The Mandalorian Season 2.  Also, the guys give us their opinions & thoughts about the brand new LEGO Star Wars Holiday Special on Disney+!  
Always FREE & EASY to Subscribe, Download, Listen & Share on Podbean, Apple podcasts, Stitcher or Google Play!  Be a proud member of NOTNation & support your 55th favorite NOT weekly podcast by giving us a 5 Star Review on Podknife.com & write something funny for the Boys to share on a future show! Be sure to check out & support all of the other GREAT podcasts that are part of the IHOP ( International House Of Podcasts ) Network! Tell them the password is... MOIST!
Follow all of the @NOTpodcast1 MAGIC on Social Media & help them to Spread that Word of Nerd!!! 
God help us, we are on Tik Tok now as well!