Episodes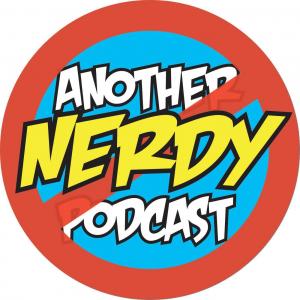 Monday Nov 09, 2020
Monday Nov 09, 2020
I guess every once in a while, both Suns shine on a womp rat's tail NOTHeads!  On this episode of Not Another Nerdy Podcast, Tom, Chris Todd & J $$$ are joined by a very special guest, Graphic Artist Extraordinaire Aaron Wood... to take us back to our favorite Far, Far Away Galaxy for a full spoiler-filled review & discussion of episode 1 of The Mandalorian Season 2!  Does "The Marshall" live up to all of our unrealistic Fan expectations?  Will The Child (AKA Baby Yoda) continue to steal the show?  Are the rumors of Boba Fett's unlikely but highly anticipated return true?  NOTNATION NEEDS TO KNOW... Download & Listen!  This is the WAY! 
Always FREE & EASY to Subscribe, Download, Listen & Share on Podbean, Apple podcasts, Stitcher or Google Play!  Be a proud member of NOTNation & support your 7th favorite NOT weekly podcast by giving up a 5 Star Review on Podknife.com & write something funny for the Boys to share on a future show! Be sure to check out & support all of the other GREAT podcasts that are part of the IHOP ( International House Of Podcasts ) Network! Tell them Timothy Olyphant's hair sent you!
Follow all of the @NOTpodcast1 MAGIC on Social Media & help them to Spread that Word of Nerd!!! 
Apparently we are on Tik Tok now as well?